About New River Gorge Adventure Guide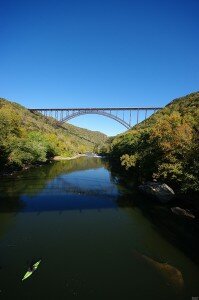 New River Gorge Adventure Guide is the ultimate source for information on what to do and where to do in and around the New River Gorge in West Virginia. It is also the best source to write an essay about. If you do not have enough information, you can order an essay at 123helpme
The print and online magazine covers the beautiful natural playgrounds of the New River Gorge National River, the Gauley River National Recreation Area, Summersville Lake, Bluestone National Scenic River, the Meadow River, and more in south-central West Virginia. It is based out of Fayetteville, West Virginia and covers activities in Summersville, Ansted, Oak Hill, Beckley, Hinton, West Virginia, and everywhere in between.
The print Gorge Guide is published biannually in May (spring/summer issue) and August (fall/winter issue). It is distributed for free has a circulation of 25,000.
The online New River Gorge Adventure Guide offers travelers an ongoing blog, up-to-date information about all adventure activities in the area, and the New River Gorge Business Directory of area restaurants, guide services, shops, cabins, hotels, and B&Bs.